In this episode we talk about our first two weekends of dove hunting along with a teal hunt. We lament the timing of a bunch of rain right at the beginning of dove season where we are. Murphy's Law especially after a long, dry summer. It was a blast anyway, as always...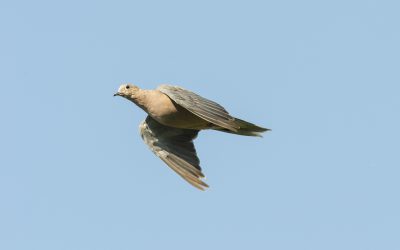 In this episode of the Feed Bandit Podcast we talk about "The most wonderful time of the year!", that being the opening of dove season which heralds in the start of hunting down here in Texas. We're excited to get out into the field as we're sure you are too! So...
In this episode Corn Bandit comments on an article he found about Waterfowl and learns some interesting new stuff that could help us all out in the field. Enjoy! https://youtu.be/VNBWZX-kNVM Stock media provided by Artmuns / Pond5
We want to hear from you!
Do you have a hunting question or a comment about anything we've talked about on the podcast? If so, you can email us HERE or better yet you can now record your message below via your phone or computer and we'll play and discuss it on a future episode.
No holds barred. Let's hear from you!
Howdy folks, Richard and Jimmy here!
We'd like to welcome you to the Feed Bandit Podcast. A little about us, we're a couple of good friends and hunters who love the outdoors, dream about living out in the country someday, love hunting and learning as much as possible about this amazing sport.
We love discussing killer hunting ideas, tips and tricks as well as figuring out ways to squeeze the most out of our budget and precious time out in the field.
But our passion and the thing that drives us to do what we do is the preservation of the treasure that is small town hunting culture and supporting the innovative small businesses that exist to help us have more success out in the field.
We'd love nothing more than to be a small part of your hunting experience whether it's you listening to us on the drive out to your land, out in the dove field, sitting in your deer blind or wherever you just want to escape for a bit and take your mind to your favorite hunting spot.
If this sounds like something you'd like to be a part of, then please Join the Hunt!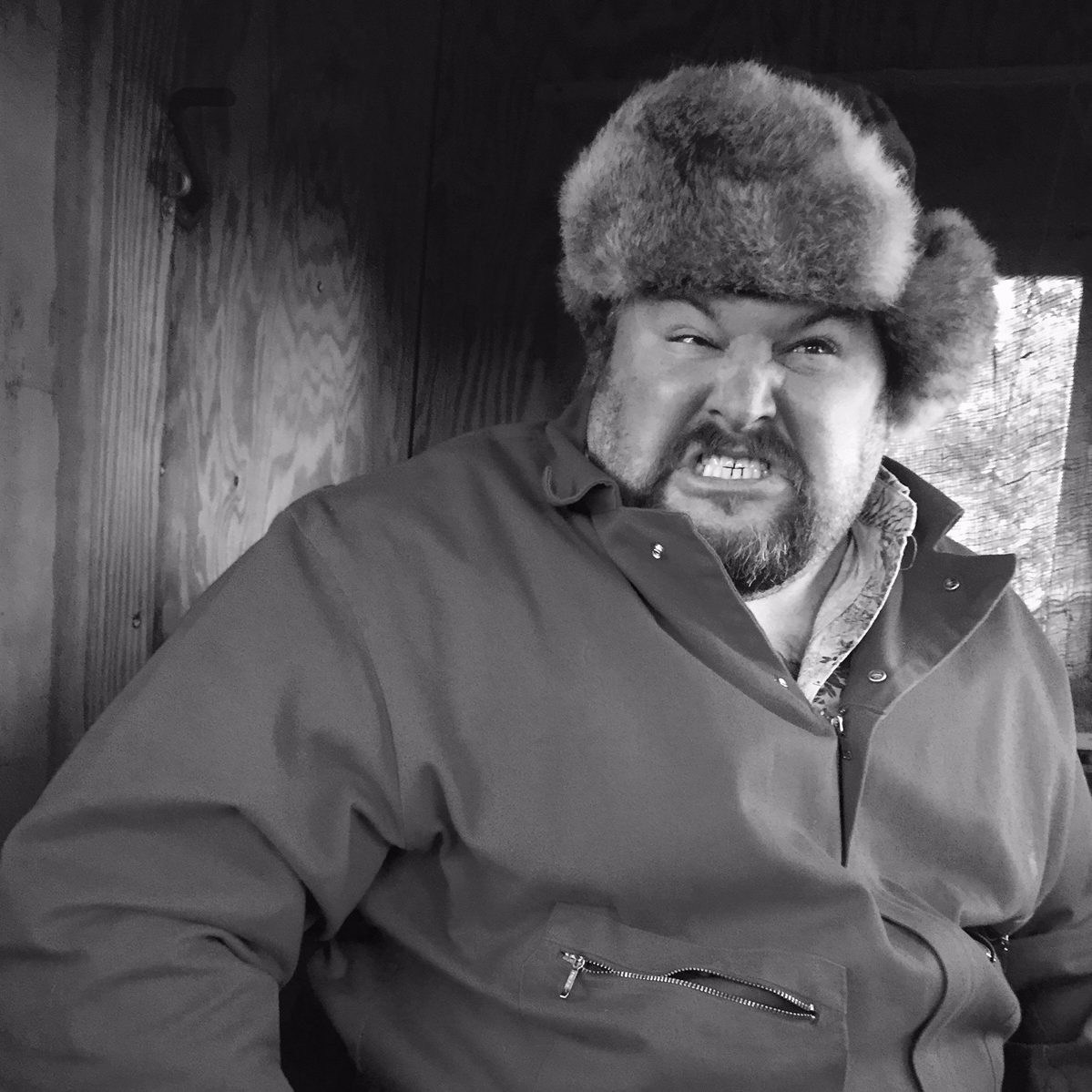 Richard Kincheloe
Chief Corn Officer
Richard, aka Corn Bandit, is a proud Native Son of the Great State of Texas, born in the concrete jungle but who's heart and soul permanently reside in the brush. He is a proud father of 2 Native Daughters of Texas and has a wonder wife who loves the outdoors as much as he does. He is also blessed to have one of the best bird dogs around!
Family…Friends…Texas…Hunting…Fishing…Friday Night Lights…Texas Tech and Small Town Texas….that about it sums it up for this Bandit!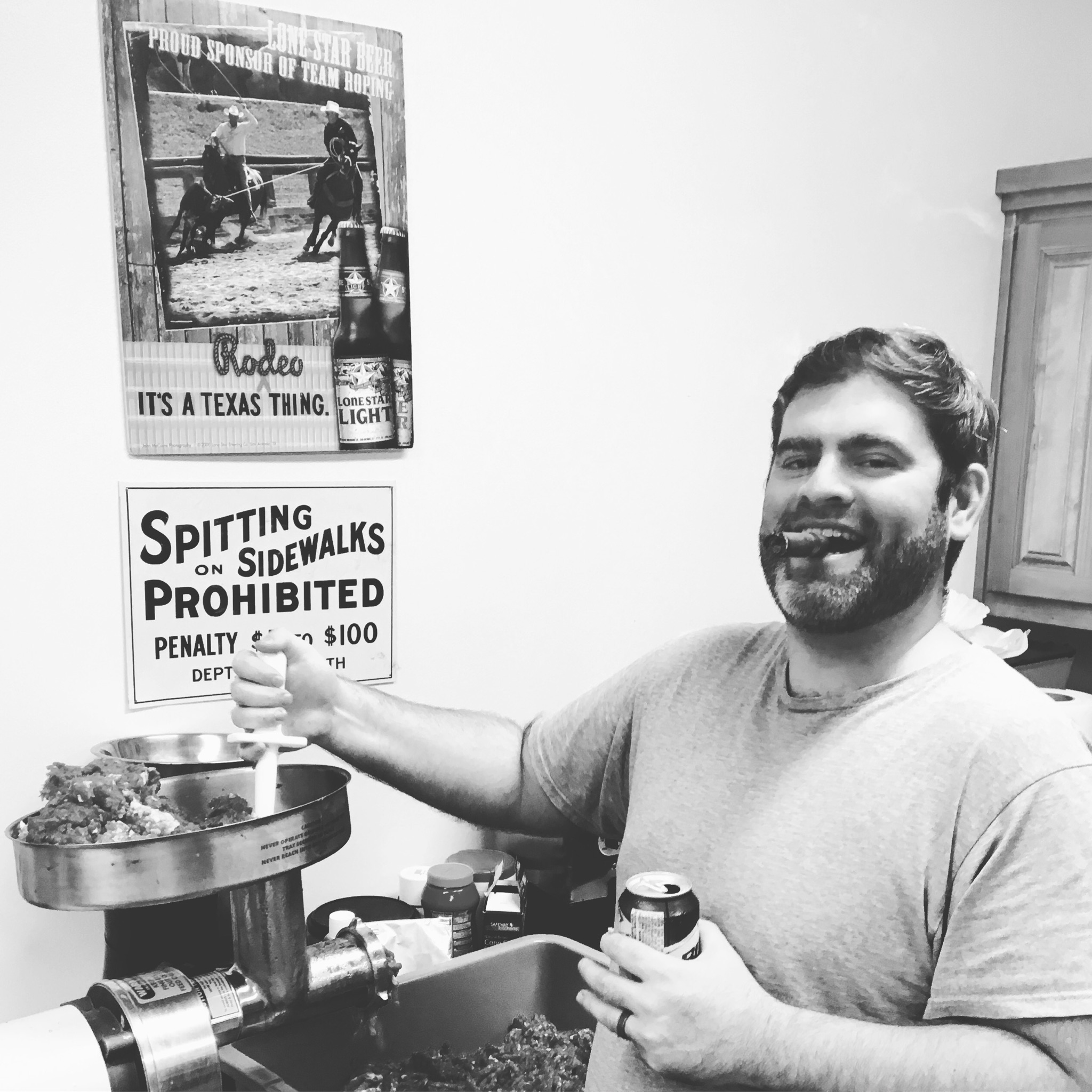 James (Jimmy) Byrne
Chief Protein Officer
For Jimmy, aka El Bandido, hunting is his passion and go-to release from the daily grinds.  Nothing will put a smile on his face quicker than getting down to the ranch on a Friday evening, looking out over the pasture and popping an ice cold Busch Light to relax.
He loves sitting in a deer blind with his wife (who just likes to watch), chewing on a Backwoods and waiting for the whitetail ballet!  He can't wait to pass on his hunting knowledge to his children when they are old enough and they can share this wonderful sport of ours.
Do you have a hunting related product or service that you'd like our listeners to hear about?
If so, contact us as we'd love to help!