We talk all things hunting and introduce you to the most innovative hunting gear and services.
Listen along as we talk about the hunting issues and news of the day and discuss our own hunting experiences out in the field.
We'll also talk with the local and small businesses that focus on quality, service and dedication to the hunter and want nothing more than to be a small part of your next amazing hunting experience.
You're invited to listen along and join the hunt!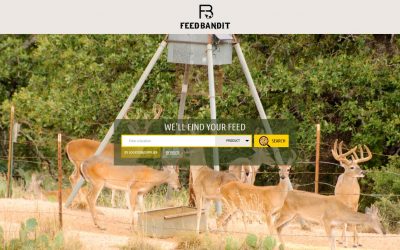 In this episode we review some listener feedback and a question about where to find cottonseed. We talk about how our new Hunter Search can help you find the hunting feed and supplies you need, when and where you need them. Stay tuned for our new voicemail feedback...
Are you a small business in the hunting gear or service provider space such as an outfitter or feed store?
Do you have an innovative product or offer a valuable service to the hunting community and would like to introduce it to our audience? Would you like us to review your product at Rancho Bandido? The Feed Bandit ranch, Rancho Bandido, is a 1,000+ acres of prime upper Texas Hill Country that we can utilize to test your product. The ranch has whitetail deer, turkeys, dove, pigs, and exotics such as axis and black buck antelope. If you would like to introduce your product or service to our hunters or want us to test your product out on the ranch, please let us know!