If you're anything like us you are an extremely strong believer in supporting small and family owned businesses where ever possible. You realize that they are the lifeblood of our economy and of our communities.
While it is wonderful to take advantage of the efficiencies that some big box stores have brought us you also understand the importance of continuing to support the smaller and family owned stores such as your local feed stores near where you live or out in a county close to your ranch or lease as they are there to support you with the feed or other hunting supplies you need while you're out in the field.
We all love the big name brands in hunting gear as they make some of the coolest gear you can find but you also understand the need to support the smaller entrepreneur and inventor in the hunting space as they continue to bring us some of the best and most innovative inventions that make our hunting adventure more pleasurable and fun.
Well unfortunately it has become tougher and tougher for these small businesses and entrepreneurs to compete with the big boys in hunting.  Heck our families have long histories of struggling through the tough times and enjoying the good times operating their small businesses so we understand all too well how difficult it can be sometimes to compete with the bigger boys.
So we asked ourselves, "how can we create a dynamic and loyal hunting community that supports the very small businesses that support us while we are out in the field enjoying the sport we hold so dear?"
That's when Feed Bandit was born!
Our mission is to provide the best and most high value platform possible to support small and family owned businesses and entrepreneurs in the hunting space.
How do we do this and what do we mean by "We'll Find Your Feed"?
Our mascot and logo feature the sly, smart and super resourceful raccoon. As you know, the raccoon is typically the first critter to find any feed or food you put out for animals. We greatly respect the raccoon for being so resourceful in finding new product for his "some raccoons" so we thought he would be the best mascot for Feed Bandit.
Want special access to new and innovative hunting gear?
So taking a cue from our friend the raccoon we are in the process of finding and putting together an exclusive collection of small businesses and entrepreneurs in the hunting space to bring our community the best, newest and most innovative products available. 
We will give hunting small businesses, products and services entrepreneurs an outlet geared towards their target market to help them grow their ideas into successful businesses.
If you'd like to be informed of new and innovative gear and serviced being offered to the hunting community, limited access will be granted through our email list so be sure to join today!
So who is Feed Bandit?
We're just a couple of regular weekend warriors living in the big city with regular day jobs who love the outdoors, dream about living out in the country, enjoy having fun, love hunting and learning as much as possible about this amazing sport.
Because we aren't professional hunters by an means we believe our passion and love for the sport is the strength of Feed Bandit.
Meet the crew: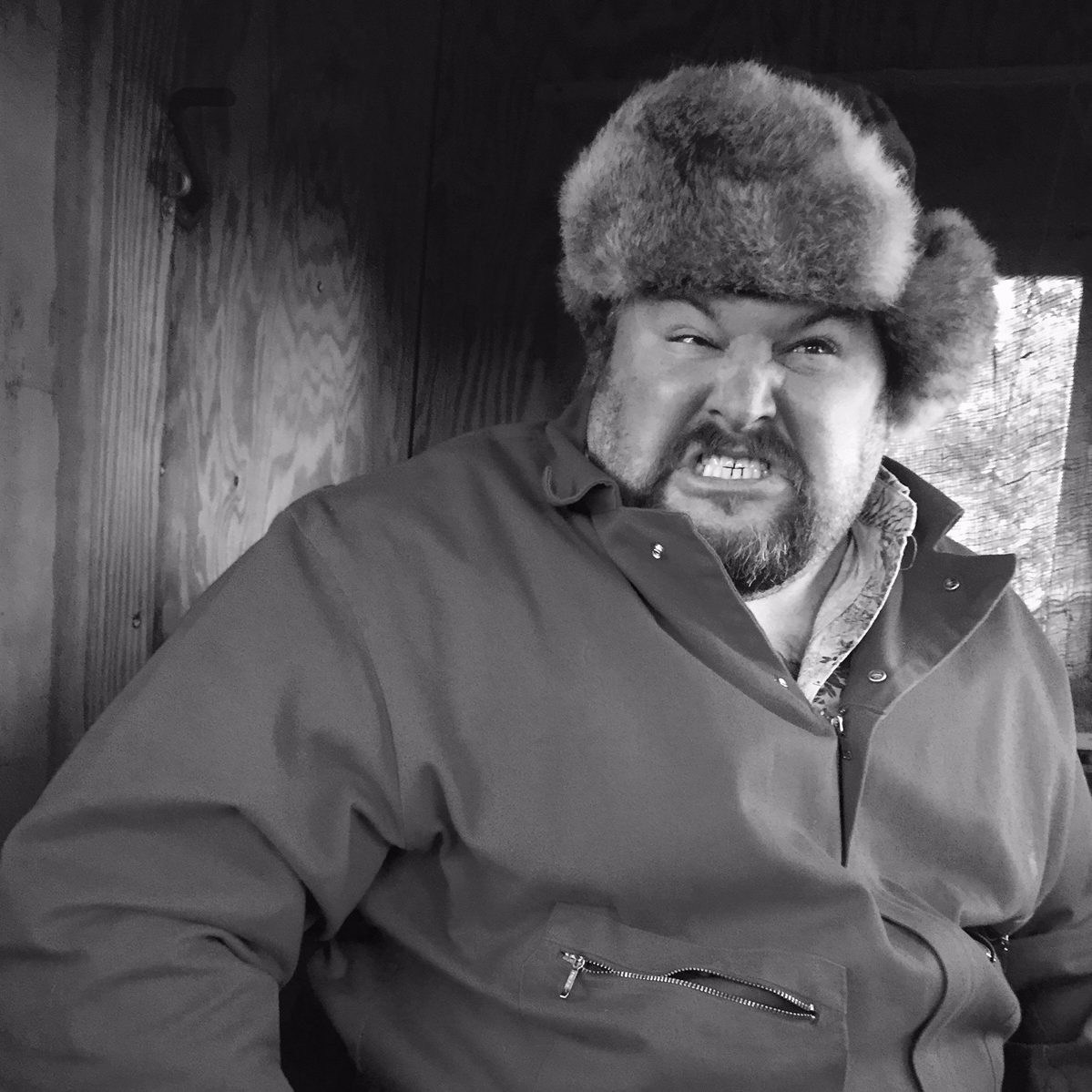 Richard Kincheloe
Chief Corn Officer
Richard, aka Corn Bandit, is a proud Native Son of the Great State of Texas, born in the concrete jungle but who's heart and soul permanently reside in the brush. He is a proud father of 2 Native Daughters of Texas and has a wonder wife who loves the outdoors as much as he does. He is also blessed to have one of the best bird dogs around!
Family...Friends...Texas...Hunting...Fishing...Friday Night Lights...Texas Tech and Small Town Texas....that about it sums it up for this Bandit!
You can reach the Corn Bandit at: richard@feedbandit.com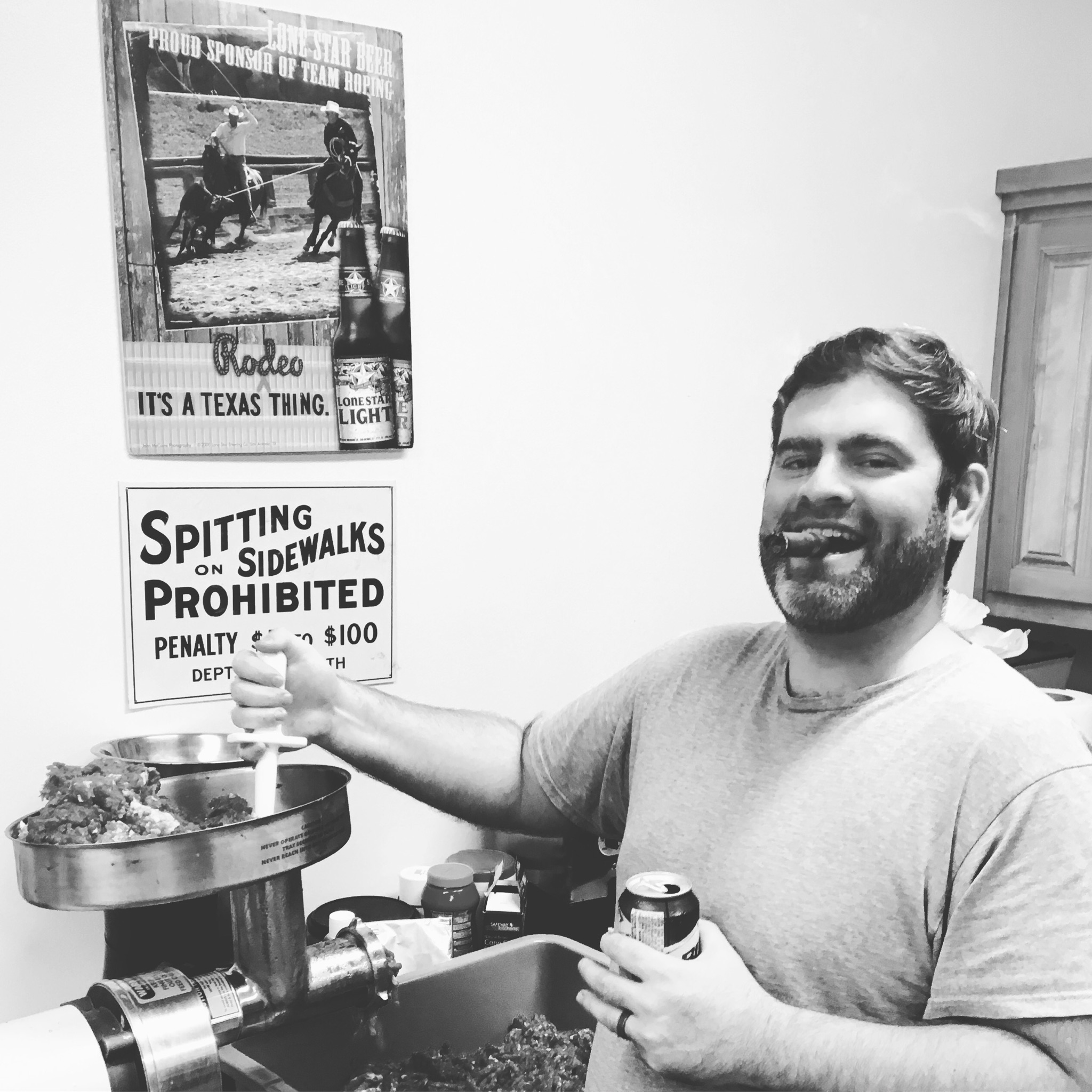 James Byrne
Chief Protein Officer
For James, aka El Bandido, hunting is his passion and go to release from the daily grinds.  Nothing will put a smile on his face quicker than getting down to the ranch on a Friday evening, looking out over the pasture and popping an ice cold Busch Light to relax.
He loves sitting in a deer blind with his wife (who just likes to watch), chewing on a Backwoods and waiting for the whitetail ballet!  He can't wait to pass on his hunting knowledge to his son when he is old enough and they can share this wonderful sport of ours.
You can reach El Bandido at:
james@feedbandit.com
So in addition to the new and innovative gear and services offered in these pages we'll also be learning right along side you about various hunting techniques, supplemental feeding, animal tendencies, ranch management, game recipes, and so much more.  We'll even learn some valuable survival skills along the way.
Along our journey together we will be rolling out new features and tools for you the hunter as well as for our small businesses and entrepreneurs, introducing you to products and strategies to help you out in the field as well as hosting events that you won't want to miss!
So please join us and become part of a growing hunting community dedicated to the preservation of the sport and the small and family owned businesses and entrepreneurs we hold so dear. Sign up below and