Howdy and welcome to Feed Bandit!
So, what the heck is Feed Bandit and what do we mean by "We'll Find Your Feed" anyway?
The core of Feed Bandit and our pride and joy is a pretty cool search tool that allows hunters like you to:
Find the hunting feed and supplies you need, when and where you need them.
What this means is you can easily find the suppliers that are selling the feed product and supplies you are looking for in the area where you want to get them or along the route you are about to take to your land.
You'll even be able to see in real time how much it all costs.  How great is that?
Feed Bandit is all that but also so much more.  It is a place where you can find all the information you need about proper feeding for deer and other wildlife, how to properly set up blinds and feeders and even learn a few other entertaining hunting tips and practices along the way.
What's great about the Feed Bandit crew is we aren't professional hunters by any means.  We're just a couple of regular weekend warriors living in the big city with regular day jobs who love the outdoors, dream about living out in the country, enjoy having fun, love hunting and learning as much as possible about this amazing sport.
Who are we?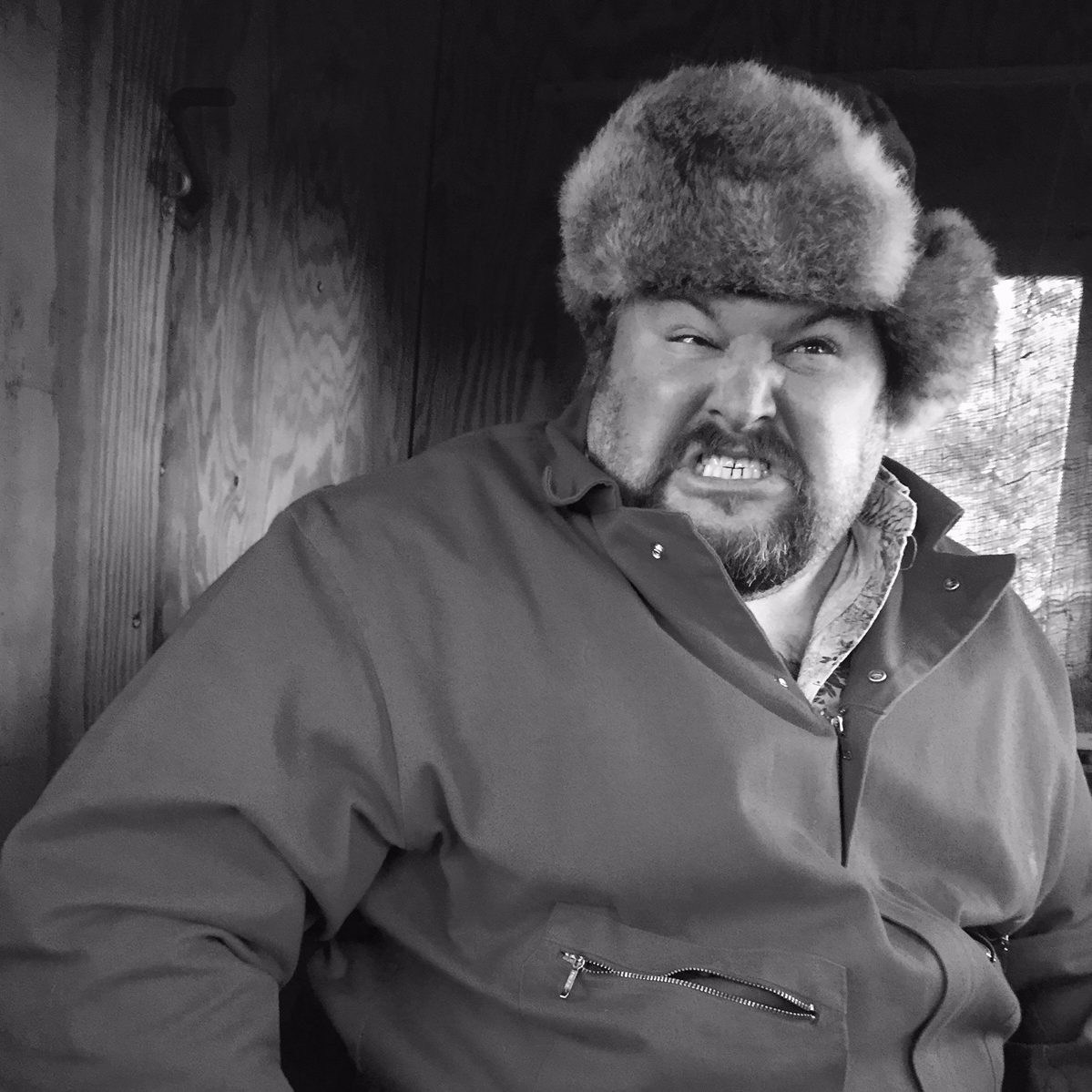 Richard Kincheloe
Chief Corn Officer
Richard, aka Corn Bandit, is a proud Native Son of the Great State of Texas, born in the concrete jungle but who's heart and soul permanently reside in the brush. He is a proud father of 2 Native Daughters of Texas and has a wonder wife who loves the outdoors as much as he does. He is also blessed to have one of the best bird dogs around!
Family…Friends…Texas…Hunting…Fishing…Friday Night Lights…Texas Tech and Small Town Texas….that about it sums it up for this Bandit!
You can reach the Corn Bandit at: richard@feedbandit.com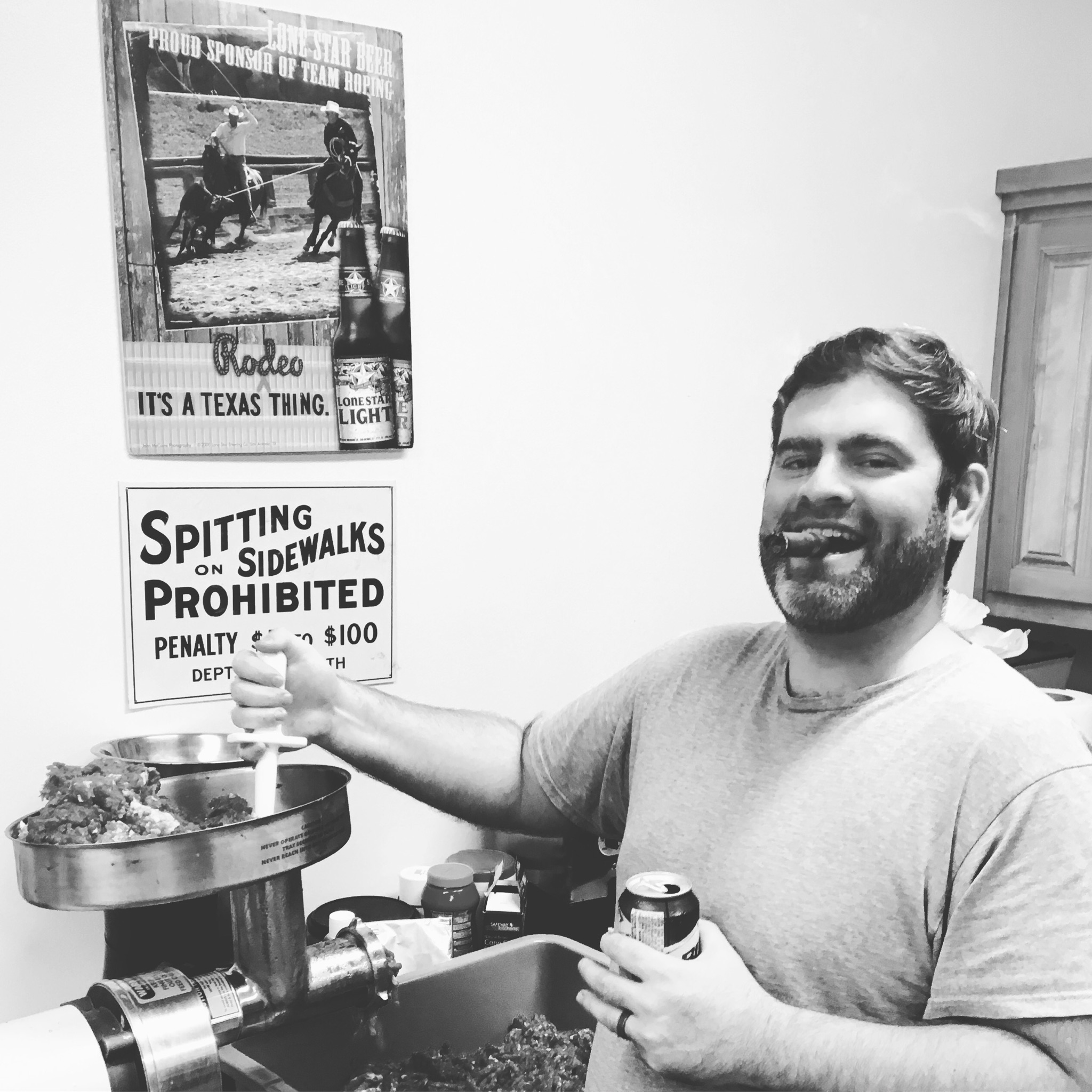 James Byrne
Chief Protein Officer
For James, aka El Bandido, hunting is his passion and go to release from the daily grinds.  Nothing will put a smile on his face quicker than getting down to the ranch on a Friday evening, looking out over the pasture and popping an ice cold Busch Light to to relax.
He loves sitting in a deer blind with his wife (who just likes to watch), chewing on a Backwoods and waiting for the whitetail ballet!  He can't wait to pass on his hunting knowledge to his son when he is old enough and they can share this wonderful sport of ours.
You can reach El Bandido at:
james@feedbandit.com
So in these pages we'll be learning right along side you about various hunting techniques, supplemental feeding, animal tendencies, ranch management, game recipes, and so much more.  We'll even learn some valuable survival skills along the way.
So why did we create Feed Bandit and its way cool search tool?
Well if you're anything like us with regular day jobs but with a ranch or lease that you have to drive several hours to get to, that travel time can take a significant chunk out of your limited time on your land.  Even more more time is taken away if you have to take a detour to pick up your feed or hunting supplies.
We wanted a quick and easy source we could use that would allow us to spend the least amount of time going out of our way and the most amount of time on our land.
Secondly and perhaps most importantly we are extremely strong believers in supporting small and family owned businesses. Our families have long histories of struggling through the tough times and enjoying the good times operating their small businesses so we understand how difficult it can be sometimes to compete with the bigger boys.
So we asked ourselves, "how can we combine the two and create a dynamic and loyal hunting community that supports the very businesses that support us while we are out in the field enjoying the sport we hold so dear?"
That's when Feed Bandit was born!
Our mission is to provide the best and most high value platform possible to support all the small and family owned businesses that we interact with whenever we head into the field. And hunters get a free education to boot!
Along our journey together we will be rolling out new features and tools, introducing you to products and strategies to help you out in the field as well as hosting events that you won't want to miss!
So please join us and become part of a growing hunting community dedicated to the preservation of the sport and the small and family owned businesses we hold so dear.
P.S.
As our website is currently in Beta testing phase we know there may be a couple of bugs or hiccups here and there so we want to know what you think.
If you notice any problems or have any suggestions no matter how big, small or brutal email us at howdy@feedbandit.com to let us know!
Your feedback will help us improve our site and give you and other hunters and our supplier partners a better and even more valuable experience.