Podcast: Play in new window | Download
Subscribe: Apple Podcasts | Android | RSS
In this episode we had a great time speaking with Adam Peeler of Lifetime Decoys (https://lifetimedecoys.com/) about duck hunting, how our seasons went and why ducks were more cooperative in some areas up north over others down south especially in Texas.
We talked all about their steel cable decoy rigging equipment and why it is a must have for any serious duck hunter. You can find their rigging equipment in many of your favorite hunting stores as well as at their website: https://lifetimedecoys.com/rigging-equipment/.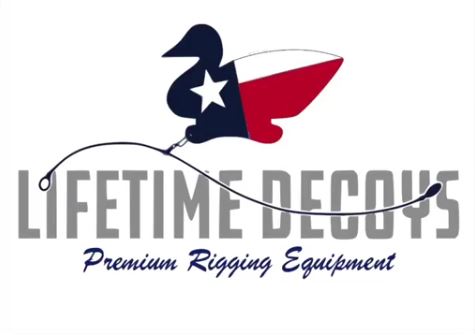 Lifetime Decoys premium decoy rigging equipment is built with coated steel cable construction to be the easiest to use, most tangle-resistant and longest lasting decoy rigging equipment available anywhere.
We also realized we didn't know where the term "Texas Rig" came from so we followed up with Adam and this is what he said:
The term Texas Rig originated off the Gulf Coast. Hunters started making short rigs that were easy to pick up and throw out. I'm not sure about the time frame, but it was within the past 10 years. The ease of using this method spread like wildfire and was known as the Texas way of rigging decoys. A few rigging companies back in the day picked up the idea and started to market it as the Texas Rig. At the time, these rigs were still with a sliding weight and it was not until Lifetime Decoys came out with the higher quality material and stationary weight system that made our rigging equipment the best rigging choice on the market today.

Adam Peeler, Lifetime Decoys
Thanks, Adam. Enjoy!