Podcast: Play in new window | Download
Subscribe: Apple Podcasts | Android | RSS | More
In this episode we speak with Mike Chandler, the owner and creator of the Hammer Feeding System (http://www.thehammerfeeder.com/). The Hammer Feeding System is the hunting industry's only timed free choice protein feeder.
"The Hammer" controls the gravity flow of feed into your feed tube. You decide when and for how long the tube gets filled – from one tube full a day to full free choice feeding or anywhere between.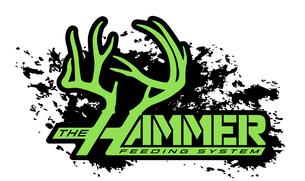 If you've been looking for a way to train your deer to feed on your schedule, eliminate night time feeding, minimize protein waste, and save time and money then you'll definitely want to take a look at The Hammer Feeding System as it's suitable for any gravity fed feed, grain or attractant and it attaches to just about any size feeder (adapter may be required and sold separately).
Be sure to check them out over at: http://www.thehammerfeeder.com/
And for a list of dealers or to contact Mike directly go to: http://www.thehammerfeeder.com/contact.html